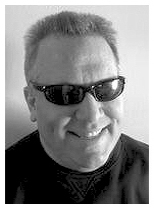 Name: Scotty, aka "Scotty"
Web Site: http://www.ztalkradio.com
Posts by Scotty:
February 16th, 2018

Strange Things Radio Network is a talk radio entertainment program. STRN covers the Paranormal, Supernatural, Super Science, Strange and Interesting things in life. James Riggs Eric Williams will be Co-Host. Over the years James and Eric have been great friends, and in that friendship the Paranormal and Supernatural seem to be at the center. We are the ADD of Paranormal Radio

February 28th, 2017

The Mad Talk Show is a 2 hour, uncensored, unedited, and unmature look at the world today. We take what daily life gives us, crew it up, and spit it out while masturbating.
We are a variety show filled with 4 nutty suspects who have their role.

Chaz…he's the man, the host, the head stooge. I wanna be like this guy when I grow up. Not just because I'm him, but because I really am awesome.
Matt D…this is the antagonist of the bunch. He is funny and annoying at the same time. If SpongeBob Square Pants and Chris Rock had a kid….that would be Matt.
Ryan….a newcomer to the show. Havent really figured him out yet. He's Italian, so I'm pretty sure he would shoot me if I said anything bad….moving on….
Alyssa….my wife and a much needed woman's perspective on the show. She doesn't say a lot, but when she does….its words. And words count in talk radio.
So there you have it. A group of dumbasses, shitheads, and rejects who barely made it though elementary school….and a woman.Enjoy the show.

February 22nd, 2017

                         Join Danny Lowe as he talks all things Law Enforcement, Corrections,  Legal Oddities and other current topics of interest. When he's not walking the tiers, maintaining Lowe and Order, Danny is also a virtual race car driver. So expect the occasional show on all things racing. Exciting, relevant and humorous Danny brings corrections culture to your living room. Listen or he'll sign a warrant.

September 7th, 2016

Saturday Nights at 8 pm!!!

The Spud Goodman Radio Show is an intimate hourly visit with host Spud Goodman, his temporary permanent co-host Gerald Holcolmb, an army of extended family members and the leading figures in the entertainment industry. They have included Don Rickles, Richard Lewis, Kathy Griffin, Ed Asner, Billy Bob Thornton, Colin Quinn, John Waters, William Hurt and Jeff Daniels. Spud takes his celebrity guests down a less traveled road as topics covered encompass whatever he decides to pull out of his butt. It has been documented by others that his interviews are quite a departure from standard talk show banter as he refuses to follow the traditional rules of radio. Give it a listen and make your own call. The Spud Goodman Radio Show, some people like it

September 6th, 2016

Erica Lukes is a UAP Researcher and Director of Utah Unexplained, an organization dedicated to scientifically researching all aspects of of the unknown.

Join her Friday nights on UFO Classified as she interviews the world's top researchers, historians and witnesses to uncover the truth about Unidentified Flying Objects.  Her guests are the most respected in their field including world renowned researchers, historians and witnesses.  UFO Classified goes deep into the world of UFOlogy, alien sightings, witness reports, abductions and the paranormal.

Whether it is SkinWalker Ranch,  Roswell, mass UFO sightings, alien encounters, Government cover up or reports on orange orbs you will find the best information on UFO Classified.  If it is happening around the world, Erica Lukes is on top of the subject bringing you insightful, provocative reports with the latest information.

March 28th, 2012

Dimland Radio

With Jim (Dr. Dim) – Skeptic

Saturday Nights 11 –Midnight Central

March 27th, 2012

My bio- Born and raised in Milwaukee Wisconsin as well. I have always been interested in things that go "bump in the night" and Halloween. I am a huge fan of Horror movies and Fall is by far my favorite season. I met Kellie when I joined a paranormal group. I enjoyed working with her(we both have the same sick, twisted minds!) After leaving the group we were in, we decided to start our own group, Paranormal Investigation and Research Society(P.I.R.S.) I am blessed to have some great friends in this group, and enjoy investigating with them. Music is another passion of mine. I tend to favor Rock, but I love most anything(except this perfect pitch garbage on the radio currently!) I have been playing drums for 30+ years and am currently in a band called Heavy Nova. I currently reside In West Bend,WI with my wife and 2 boys, who all mean the world to me. Mike.

March 26th, 2012

Monday nights …  11pm eastern / 8 pm pacific time

Alan R. Warren

Tune in Monday nights at midnight eastern for a review and discussion of true crime cases, conspiracy theories and unsolved mysteries! We have special guests joining us each show!

March 26th, 2012

Al Warren

Currently ; Team medium for the Canadian paranormal society as well as for the Okanagan Paranormal Team As well as doing live shows in the northwest U.S. & western Canada where I do group readings as well as specials such as the the Halloween event at the historic O'Keefe Ranch in Vernon B.C. 2013 & 2012 And Chasing The Dead , Coalmont Hotel 2013 & Hat Creek Ranch , 2012 Education; Bachelor of Music from U.W. ,Seattle ,Washington 1993 Recording & Sound Engineering from Bullfrog Studios in Vancouver, B.C. 1989 Business Contracts from B.C.I.T. 1988 Parapsychology level 1 from SCOP under Dr. Ciarán O' Keeffe , London ,U.K.

March 25th, 2012

Tuesdays

9 to 11 pm eastern

March 22nd, 2012

6pm to 8pm Eastern

Every Wednesday Night!!

Starring

Jackie Mossburg Hicks

Tina Hicks Lano

March 11th, 2012

Julie Saville is a well acclaimed British Medium, who communicates directly to spirit to bring validation of spirit existence to those living. Julie is the founder of the Paranormal Group sixth Sense Paranormal Investigation,  a radio host and has previously worked for Psychic TV. Her love of linking the two worlds has led Julie to bring about some real comfort to those who have lost loved ones and she fully understands the responsibility that mediumship brings.
Working with Spirit has led Julie to work with a team of balanced investigators using mediumship as one tool to evidence the existence of the paranormal.She has been fortunate enough to have investigated some amazing historic buildings in the UK and witnessed much unexplained activity.
Julie continues to bring comfort to those whom she reads for and is currently planning a return to the stage after a small break. Julie has previously run her own internet paranormal radio and now is about to host on ……..The Julie Sav Show Friday Nights at 6 pm pacific/8 Central/9 Eastern

March 11th, 2012

February 12th, 2012

Whispers from Heaven Radio Show

Whispers from Heaven with Lorie Johnson

The Whispering Angels , You will be hearing from your loved ones with the guidance of our angels and guides . to Heal , guide you on the right path of Happiness. please know we are not lawyers, Doctors nor counselors ,we do not wish for you to stop seeking professional help always be kind to your health and body and seek help, we are here for Entertainment purposes only , what Information you receive in a reading is your own choice to do , we are not liable for any ones choices after a reading . we hope you will pull up a chair , grab a cup a of coffee, water , tea and Enjoy our show . If you would like to have more then a 5 min. reading please visit our website at Psychicloriejohnson.com

February 12th, 2012

CIPHER AGM Radio Show

Internet podcast for radio replay featuring: anime music, cartoon music, Gaming Music, otaku, anime OST, atari, cartoon OST, entertainment, gameboy, gaming OST, internet radio, Internet Radio Host, J-Pop, manga, music, otaku, pc gaming, playstation, rave, sega, Productions, Shows, soundtracks.

February 12th, 2012

Cafe Enigma Radio Show

Reviewing, updating and follow up classic TV and radio shows that deal with: #abductions, #ancientpeople, #creature, #crop_circle, #crop_circles, #cryptozoology, #divination, #entertainment, #forgotten_people, #forgotten_places, #supernatural, #giants, #government,#investigation, #labyrinths, #legend, #radio podcast, #monster,#mystery, #myth, #radio, #paranormal, #conspiracy, internet radio, #reptilians, #ruins, #science, #strange, #UFO, #unexplained, #unsolved, and #variety. Shows like "In Search of hosted by Leonard Nimoy", "Unsolved Mysteries", and many more will be cited for topics.

September 12th, 2010

Family Spirit Radio Show
byLeitreanna Brown & Dr Charles Weston

Hosts Leitreanna Brown of Family Spirit is the Founder of PROS and Dr. Charles Weston do a weekly radio show here and later converted for video as they interview paranormal investigators, explore conspiracy theories, authors, and more.

September 11th, 2010

The mission of Drew Pearson Live…The Radio Show is to bring Sports, Lifestyle and Health all in one place and to discuss the latest topics pertaining to wellness and overall betterment to everyone. Each voice is heard and appreciated.

September 11th, 2010

LockNLoad, with Bill Frady: With over 100 million gun owners in the US today, LockNLoad has something for everyone. LockNLoad covers all spectrums relating to the world of the gun, including the gun industry, trends, self defense and of course those that would strip away your rights. With guests such as the 3D Gun Guru Cody Wilson,Gunowners of America Exec Dir Larry Pratt, Noble Peace Prize Nominee Dr Jim Garrow, Tactical trainer Chris Costa, Psychologist Dr Linda Lagemann and many others, we explore the dynamics of the uniquely American 2nd Amendment and everything that goes along with it. LockNLoad is your daily dose of blunt truth designed to counter the Mainstream MisInformation Machine.

August 11th, 2010

Steve Sanchez Show: Steve Sanchez is a Radio Talk Show Host, Author, Entrepreneur and Pastor.

For over 20 years Steve has been engaging the public with a "Constitution in one hand and a Bible in the other". His bold but Real, Raw, Relevant talk has brought a whole new genre/style to Talk Radio. He was just listed #45 on the "Frontier Fifty List" in Talkers Magazine which recognizes the top 50 Internet/ Radio broadcasters in the country.

When asked to describe the show he says in its simplest terms, it's "Water-cooler Talk on Steroids." According to Steve it's every day things we talk about, life, money, relationships, values and faith. Steve has also been recognized Nationally in many areas including The 2008 Who's who in America as a Business/Financial Consultant, for his unique take and expertise in the areas of entrepreneurship and finance. He's been a very popular platform speaker due to his transparency over his successes as well as his failures. Steve likes to say he's gone from the Penthouse to the Dog House to God's House!

March 24th, 2010

Weekdays 7am to 8 am eastern

A daily, global, independent news hour anchored by 

award-winning

 

journalists Amy Goodman and Juan Gonzalez. Democracy Now! presents daily headlines followed by in-depth discussions from a rich diversity of people and perspectives 

rarely heard from in mainstream media, Guests

 include international journalists, 

scholars, respected scientists, authors, analysts, artists, filmmakers and 

ordinary people who are most affected by the news events.

March 24th, 2010

"The Little Lady with the BIG Voice," Beth Ann doesn't shy away from tackling the toughest of today's

issues with a good dose of commonsense. Beth brings CSC Talk Radio to the nation Monday through

Friday from 8:00  to 9:00 AM Eastern Standard time.

Beth's passion for our Nation, our Constitution and a love and respect for our ranchers, farmers and rural

America is reflected in the many topics that the show explores. From Agriculture to Healthcare, Property

Rights to Gun Rights, Big Government to the Economy; Beth Ann along with a wide variety of

guests provide information and facts not found in the mainstream media.

Beth Ann IS the commonsense voice for all America and her show focuses on the serious business of

reclaiming our country's roots. God, Family and Country is not just a slogan, it is a way of life and her

one-of-a-kind daily talk show reflects her understanding of everyday struggles faced by farmers, small

town America, mothers, educators and the "common" working man.

CSC Talk Radio can be heard on stations across the nation as well as shortwave and LIVE Internet listening.

Beth Ann encourages multi-state callers to participate on a 1-800 listener line, and fans can follow

CSC Talk Radio on Facebook and Twitter.

March 23rd, 2010

The Mind's Eye

Hosted by Brian Turnof

With an open-minded perspective, The Mind's Eye veers listener into new and unexpected places every Thursday 8-10 (ET) on ZTALKRADIO. Brian's background include years of experience as a paranormal investigator and researcher with Shadows of the Paranormal (SOP). Initially intrigued by a personal search for tangible proof of spirits or life after life, Brian widened his scope of research into the full spectrum of esoteric topics. These research andi investigative experiences formed his point of view as a skeptical believer in the paranormal. Using his skills from his day job as a NYS teacher, Brian lectures and conducts workshops about various paranormal related topics at public libraries and schools along the East Coast. Additional past professional experiences include stints as a college DJ and as Promotions Director for a top 20 market radio station. For more information on upcoming guests and past shows, visit www.themindseyemedia.com.

March 8th, 2010

SETI INSTITUTE Are We Alone is now Big Picture Science


Sunday  1a-3a Eastern

With Seth Shostak and Molly Bentley

http://radio.seti.org/

Could there be life-forms on worlds far beyond the bounds of Earth?

The search for life as we don't know it begins with understanding life as we do.

From amoebas to androids to antimatter, Are We Alone? weaves together humor and compelling interviews into themed programs about the biggest ideas in evolutionary biology, genetics, paleontology, technology, and physics – as well as cosmology and astronomy.

Are you a doubting Thomas? You'll have plenty of company as we separate science from pseudoscience and the facts from the phony in Skeptic Check, our monthly look at critical thinking.

Are We Alone? is a one-hour program, produced by the SETI Institute and broadcast and podcast every week. The show can be found on iTunes, Juice, and other podcast sites. Radio stations carrying the program are listed on our Listening page.

The show is freely available to radio stations for broadcast from the Public Radio Satellite System (PRSS) Content Depot, the Public Radio Exchange (PRX) and Pacifica Network.

If you are a station that would like to broadcast Are We Alone?, or would like more information about the program, email us at arewealone@seti.org, or call Barbara Vance at 650-960-4531.

Are We Alone? is supported in part by a grant from the NASA Astrobiology Institute. Skeptic Check is presented by a generous donation from the Trimberger Family Foundation. Some music provided by Peter Kienle.

Science radio for thinking species on any world.

March 3rd, 2010

The Witching Hour radio show is talk about Wicca and Witchcraft in today's world. We will dispel myths, conjure the truth, explore the history of witchcraft. We love callers to call in with questions and I will do Live tarot readings every show!!

The show is hosted by me, Miss Syleena. I have been reading tarot and practicing Gardnerian Wicca for 17 years. I am currently a member of Covenant of the Blue Moon Coven where I am studying for my doctorate in Wiccan Ministry and working up to be a third degree High Priestess.

I was born in the multicultural city of Seattle. I have been very lucky to grow up in a place where I have always felt free to practice my path, no matter what the path may have been at that time. My hereditary background is very mixed though I am mostly of Norse and American Indian heritage. Both sides of my genealogy share familial and ancestral magic and clairvoyance. Though my mother is a Roman Catholic and my father a Lutheran to Catholic convert, there is no denying the strong pull of clairvoyance that seeped through the gene line and grabbed me. I battled with Christianity all my life and basically rebelled at anything Catholic from the time I was young enough to put up a fight. When I was supposed to have been confirmed to Catholicism at eighteen years of age, I put my foot down. I could in no way go and claim to be something that I was I not. My mother tried to tell me that the only important thing was to be confirmed to save my soul. She told me it really didn't matter if I believed in the religion or not. I now know that that was her way of trying to cope with my immortal soul and its afterlife.

From that moment on I walked every religious path and ended up settling in Wicca by the age of twenty-five. I found Gardnerian Wicca to be very comfortable for me. Perhaps with its deep roots in ritualism, I wasn't too far off from my childhood. Insert smiley face here. At this point I began giving tarot readings as I started to dabble in Tarot at  the age of twenty. I would say that I am still searching. I think we all are. Here is the thing, the day you close your spiritual window is the day a spiritual door opens. Meaning that just when you think your path has provided all the answers, someone says, "Look over here." And you have another "aha" moment. They say the best teachers are the ones with the most to learn. This is so true. If you really want to know something, try to teach it to someone else.

I now know that understanding is paramount to human existence. All the wars that have been raged since the dawn of time began with someone who thought God was on his side alone. When did we become so great that we can perceive to know what a supposedly all knowing creator already knows? Yes, ponder that for moment. My goal with this radio show is to have a voice for my path and help others in theirs. There are still Witches out there who live in the proverbial broom closet and only let their cat know that they are Wiccans. This is where you can raise my blood pressure. I just did a radio show on this subject called Crusading Christians and Panicking Pagans. My message to those who are still in the broom closet and only leave to go out to ritual is this – I want you to think about where the hall (that you are doing ritual in) is rented from? Who rented it? Who is organizing it? Someone had to be the voice of that ritual or event and I am sure they didn't set up Sabbatt  in secret. There is always a front runner out there in the world making sure religious freedom is being kept so you can run to your 6 week Wheel of the Year ritual and race home to get out of your cloak. Pete The Pathfinder Davis made it his mission to have pentacles allowed on the gravestones of our dead pagan military men and women.  I will tell you that he didn't do it from the broom closet. I'm just saying the next time you realize you can't be fired because of the basis of your religion, take into account that someone made that law for you by facing the fire (perhaps literally). Nothing changes the minds of Christians (or anyone) if you act like you are scared or ashamed of your own religion.

On this show I welcome questions about Wicca and I also do some tarot readings. Mostly I am a Priestess trying to spread the word of an earth based, Goddess loving, non judgemental, and anti-satanic (there is NO satan in Wicca, for satan please see Christianity) religion that reveres the powers of earth, air, fire, water, mind, body and soul – like our ancient ancestors before us. I hope to see you on the path to dedication. Merry part and blessed be ~ Miss Syleena

January 13th, 2010

Internationally recognized veteran broadcaster, documentary filmmaker, and investigative journalist Alex Jones was named yet again, in the "Top 100 Most Important Talk Show Hosts in America" by "Talkers" for the third consecutive year in 2013.

The Alex Jones Show is three hours of intense, gripping, can't-miss radio. Every day, Alex relentlessly exposes the dirty doings of the global elite, educating his listeners and giving them motivation to take back their freedom. Alex is not your typical talk radio host. He goes beyond being non-partisan. Rather, he smashes the left/right political paradigm to pieces.

January 12th, 2010

The show began back in March 2009 as a way for Mr. Eccles to vent his frustrations at the state of politics and the economy.  Today, the program has a growing listening audience of over 100,000 listeners per month and is currently heard online and on terrestrial radio all over the country.  His hard core followers are known as Ecclesiastites.

"I'm logical and factual and I only want to get to the truth.  And listeners like and appreciate that."

The Rod Eccles Show covers the topics of Politics, Current Events and Pop Culture.  Mr. Eccles is a conservative at his core and has been called the new Black Rush Limbaugh and The Rod of Truth.